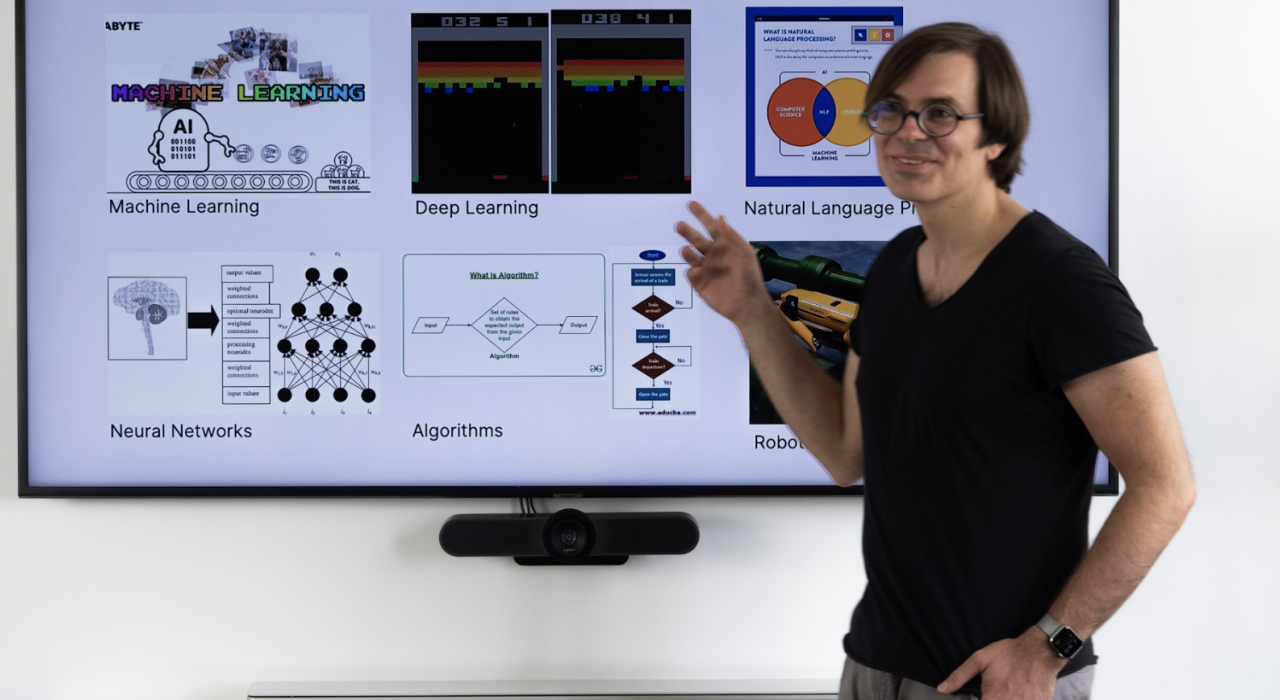 Welcome and Hello There 
Are you ready to embark on a journey into the exciting world of Artificial Intelligence (AI)? Join agorate's comprehensive 6-hour AI Workshop designed to empower companies with a profound understanding of AI's potential. With a conscious approach to AI knowledge, this workshop will equip you with the skills and insights needed to harness the transformative capabilities of AI for your business.
This is what you can expect from your AI workshop. 
1. What is AI?
Gain clarity on AI with a deep dive into its definition.
Explore the fascinating history of AI.
Understand the intricacies of training AI systems.
Learn about the shortcomings and limitations of AI.
2. Potential for Marketing, Communication, Sales, and Customer Service
Review current applications and opportunities for AI in marketing, communications, sales, and customer service.
Engage in hands-on sessions and explore best practices for AI-driven copy and image generation.
3. Risk and Responsibility
Examine data protection and data security aspects in the AI landscape.
Receive recommendations for mitigating risks and ensuring ethical AI practices.
Address biases in AI algorithms and learn how to navigate this challenge effectively.
4. Tool Landscape
Explore the current AI tool landscape.
Discover what other industries are doing with AI.
Stay up-to-date with the latest advancements in AI technology.
5. Hands-On Workshop
Craft an AI vision and strategy.
Design personas to guide your AI initiatives.
Engage in an ideation session using design thinking principles.
Keep the focus on the AI-user and understand their pain points to build AI solutions that truly benefit them.
Don't miss this opportunity to unlock the full potential of AI for your business!
Ready to take your business to the next level with AI? Request a first call now to get started on your AI journey with agorate's AI Workshop.